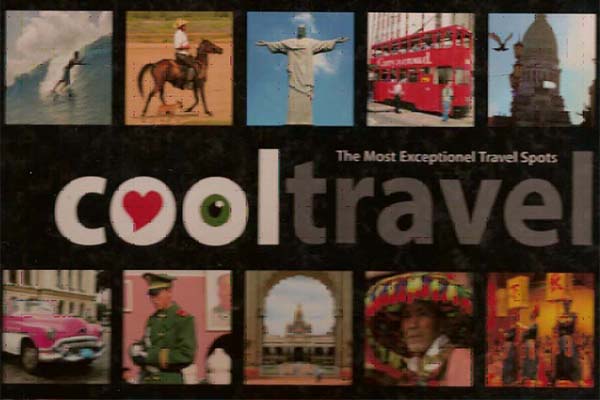 Cool Travel
If you are looking for real peace and quite, the region of Zagoria is the place to be.
View article...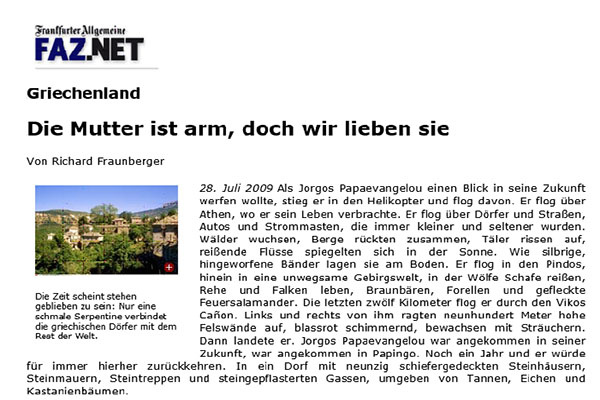 Frankfurter Allgemeine
Als Jorgos Papaevangelou einen Blick in seine Zukunft werfen wollte, stieg er in den Helikopter und flog davon. Er flog über Athen, wo er sein Leben verbrachte. Er flog über Dörfer und Straßen, Autos und Strommasten, die immer kleiner und seltener wurden. Wälder wuchsen, Berge rückten zusammen, Täler rissen auf, reißende Flüsse spiegelten sich in der Sonne.
View article...